Our Goals

Oshima Industry is a one-stop waste disposal plant that transports and disposes everything considered to be "waste". With two incinerators, our disposal facility tirelessly strives for operational and cost efficiency. Our number one priority is to respect the community and its surrounding environment. We have perfected countermeasures for dioxin emissions, utilize waste heat emanating from the incinerator, and purify wastewater to be safe enough to drink before reintroducing the water back into the river.

In 2015 we were certified as an outstanding industrial waste disposal company.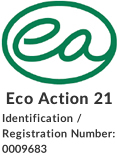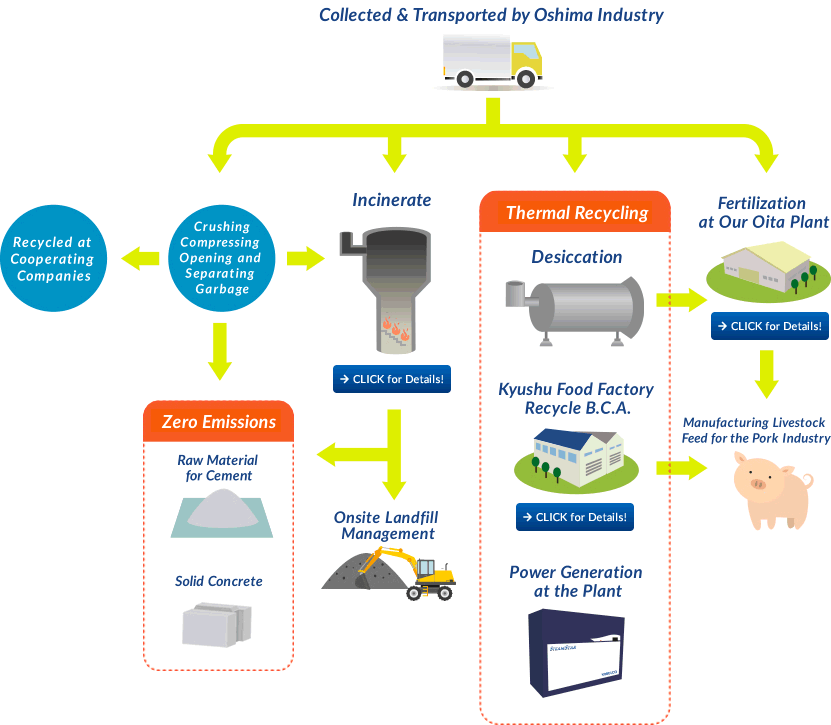 One-Stop Waste Disposal
There are 20 types of waste that can be disposed onsite. Because all waste is collected, transported, and disposed within the same plant, there is little risk of illegal dumping and the disposing process is executed in a closed environment.
Recyclable Food
Utilizing the waste heat emanating the incineration plant, we recycle food waste from food producers by desiccating bread, noodles, and vegetables to make livestock feed. We are also proactively engaged in thermal recycling and cascade recycling.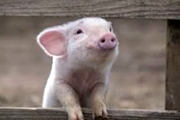 Aiming for Zero Emissions
Oshima Industry has strengthened its partnership with cement companies for businesses that are striving to achieve zero emissions. After utilizing burnable waste for thermal recycling, ashes and other remaining materials of the burnable waste is used as raw materials and fuel for cement. Oshima Industry proposes the most suitable recycling method for each type of waste.

Rare Metals
We incinerate activated coal that contains rare metals to extract and concentrate the metals. Oshima Industry is the only plant in Kyushu that is capable of concentrating rare metals. The concentration process reduces transportation costs.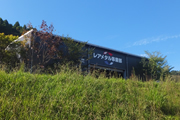 Low Concentration PCB Waste
Oshima Industry transports low concentration PCB materials, which are difficult to process, in order to reduce cost of disposal. These materials are disposed safely at cooperating companies. We provide solutions to companies have been waiting to dispose these materials for a long time and companies who are experiencing trouble with leaks caused by long-term storage.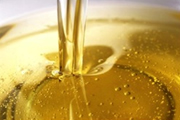 Hazardous Waste
We dispose diapers, needles, and other kinds of hazardous waste that require special treatment.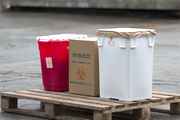 Oshima Industry's Facilities
-Intermediate Processing Facilities
Types of Facilities
Types of Waste
Capacity


(tons per day)

Location
Compressing Process
Plastic and Metal Waste
16t /day
Yoshinogari Facility
Compressing Process
Plastic, Paper, Woodchips, and Fiber Waste
1.12t /day
Yoshinogari Facility
Compressing Process
Plastic, Paper, Woodchips, and Fiber Waste
73.6t /day
Sefuri Plant
Crushing
Glass, Concrete, Pottery, Debris, Plastic, Paper, Fiber, Woodchips, Animals, Plant Residue and Rubber Waste (Excluding Industrial Waste Containing Asbestos)
8t
Yoshinogari Facility
Desiccation
Sewage, Animals, and Plant Residue
30m³
Sefuri Plant
Desiccation
Sewage, Animals, and Plant Residue
9.2m³
Sefuri Plant
Incineration
Remains of Burning, Sewage, Oil, Acid, Alkali, Paper, Fibers, Woodchips, Animals, Plant Residue, Animal-Based Insoluble, Rubber, Animal Feces, Corpses, Plastic, Glass, and Pottery Waste
【Special Treatment of Industrial Waste】Hazardous, Oil, Acid, and Alkali Waste
39.84t
Sefuri Plant
Sorting
Remains of Burning, Plastic, and Metal Waste
96m³
Sefuri Plant
Solidification
Remains of Burning, Soot and Dust
0.88t
Sefuri Plant
Opening and Separating Garbage
Plastic and Metal Waste (Limited to Food Containers), and Oil, Acid, Alkali, Animals, and Plant Residue Waste (Limited to Food Waste)
44.8t
Sefuri Plant
Controlled Final Disposal Site
Remains of Burning, Sewage, Paper, Woodchips, Fibers, Animals, Plant Residue, Rubber, Slag, Debris, Dust and Soot, Category 13 Waste, Plastic, Metal, Glass, Concrete, and Pottery Waste (includes Crushed Cars)
【Special Treatment of Industrial Waste】Asbestos
capacity 119,226m³
Sefuri Plant
-Transferring and Storage Facilities
Types of Waste
Area
Maximum Storage
Height
Location
Oil Waste
50m²
40m³
2.0m
Yoshinogari Facility
Paper Waste
50m²
8.4m³
2.0m
Woodchips
120m³
2.0m
Fiber Waste
14m³
2.0m
Plastic Waste
100m²
280m³
3.0m
Rubber Waste
0.017m³
3.0m
Metal Waste
28m³
3.0m
Glass and Concrete Waste
280m³
3.0m
Debris
1.8m³
3.0m

Oshima Industry Incinerator Facility Flow Chart